Disney's Art of Animation is opening in May and we are starting to hear more details about the resort including about their unique check-in process.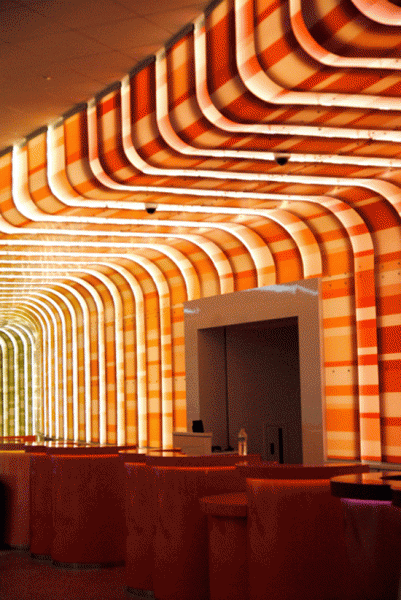 Check-in at Art of Animation Resort will be an updated, re-thought way when it opens next month. There will no longer be the long desk staffed by multiple cast members. Instead, guests will experience a more personal check-in.
A series of small tables to serve as a check-in point for guests and they will be greeted individually by cast members who will assist them in getting settled into the resort.
Guests will also find the lobby filled to the brim with animation art from Disney movies!
Disney's Art of Animation Resort is also the first Walt Disney World resort to utilize RFID scanners and chips in the room keys. Guests heading to their room will simply lift their room key, complete with an RFID chip in it, up to the lock where it will be scanned.
What do you think of individual check in desks?