We love Disney's Caribbean Beach Resort and here are 3 unique things that you won't find at any of the other Disney Resorts!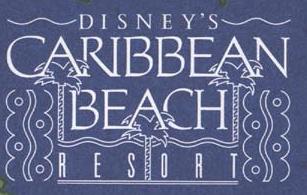 - Pirate Adventure Cruise! Pirates are all the rage right now and your little buccaneers will love this unique offering!! For children ages 4-12, they will be able to sail away on the Caribbean waters! Read more about the Pirate Adventure Cruise at Disney's Caribbean Beach Resort!
- Caribbean Cay! This is a little island oasis with fun and relaxation for the whole family. Featuring walking paths, hammocks, covered swings, picnic tables and more, you must definitely check it out!
-  Banana Cabana pool bar! Every resort has a pool bar at the main pools, but the Banana Cabana is a cult favorite among guests. They have some yummy drinks like the Pina CoLAVA or the Orange Dream.
What's your favorite unique thing about Caribbean Beach Resort? Leave a comment below!