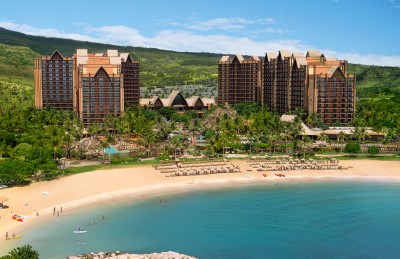 Aulani has announced its first-ever Disney Ambassador to represent the resort.
The Disney Ambassador tradition dates back to 1965 when Walt Disney selected a Disneyland cast member to serve as the official spokesperson and representative of the theme park.
The Aulani Disney Ambassador is Janelle Sanqui and she works in Workforce Management. Janelle was born in Hawaii and has also worked as a performer in Disneyland. She has been with Aulani since the resort opened in 2011.
Disney Ambassadors can also be found at Disneyland, Walt Disney World, Tokyo Disney Resort, Hong Kong Disneyland, and Disneyland Paris. Shanghai Disney Resort also recently announced its first-ever Disney Ambassador.