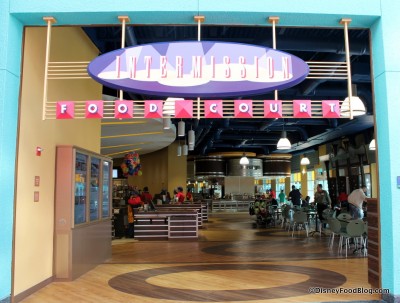 It's official! The Intermission Food Court at Disney's All-Star Music Resort has reopened after a lengthy refurbishment.
Our friends at the Disney Food Blog have a great review of the new food court – including a lot of great photos – so be sure to check out that post.
The Intermission Food Court's new designs is a lot like the recently updated End Zone Food Court at the neighboring All-Star Sports Resort – guests will find neutral colors and clean lines giving the whole place a modern feel.
But don't worry – you'll still find subtle tributes to all things music! Just look at the walls (they look like guitar strings) and look up at the ceiling (it resembles a xylophone).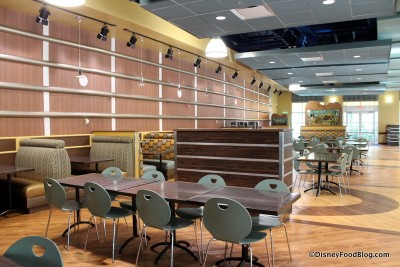 In addition to the overall look of the quick service spot, guests will also find an updated menu. You can now create your own pasta, pizza, or burgers. The create-your-own burgers can be done with Angus burgers, chicken, or veggie burgers!
The menu also features a "specialty shop" with sandwich choices that alternate between lunch and dinner, and make sure you save room for dessert as there's now a gelato shop!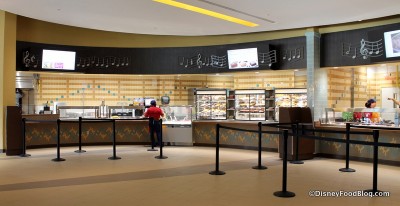 Have you stopped by the Intermission Food Court at the All-Star Resorts? Let us know what you thought about the new design!
Many thanks to our friends at the Disney Food Blog for use of their photos!