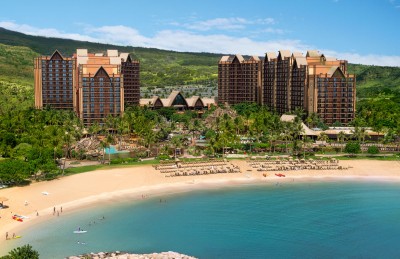 The month of May is all about moms at Aulani, a Disney Resort & Spa in Hawaii.
The resort has dubbed the month "Mahalo Mama Month" and moms can experience an all0new breakfast in bed option, spa treatments at the Laniwai Spa, and more.
The breakfast in bed for moms during Maholo Mama Month features Strawberries and Cream Stuffed French Toast topped with warm chocolate syrup. (And this isn't just for moms – everyone can order it!)
The rest of the family can visit Aunty's Beach House at the Pau Hana Room to make mom a special keepsake while mom relaxes at the Laniwai Spa.
And Aulani is offering a special 20 percent discount off family portrait sessions during the month of May. Guests can also take advantage of the current 30 percent off room rate for May. For more information on Mahalo Mama Month visit here.