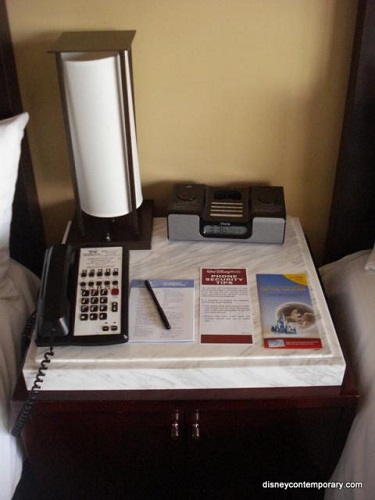 The next time you check into a Walt Disney World Resort hotel room you might notice that the alarm clock is missing. Don't be "alarmed" – Disney is reportedly removing all clocks from the resort's hotel rooms.
We were first made aware of this when a member of our team reported that her room at Disney's Contemporary Resort was without a clock. When she called the front desk she was told that all the clocks had been removed but guests can still request a clock if they need or want one.
After contacting Disney Vacation Club Member Services, a cast member did confirm that clocks are being removed at ALL Walt Disney World Resort hotels and DVC Villas. Guests will need to request a clock from the front desk.
How do you feel about the removal of clocks from the Disney hotel rooms? Let us know in the comments.