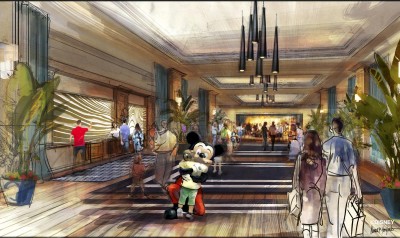 The Disneyland Resort has announced plans to build a fourth Disney-themed hotel at the Anaheim resort.
The plans, submitted in early June, are for a 700-room, four-diamond hotel and parking structure to be located on 10 acres at the north end of the Downtown Disney District parking lot.
Once plans are approved, construction would begin in 2018 with an opening in 2021.
The as-yet-unnamed hotel would be designed by Walt Disney Imagineering and would be the first hotel built at Disneyland in 20 years. The hotel would feature two pools, a fitness facility, and a play area. Nightly rates would like be around $450.
The Disneyland Hotel and Disney's Grand Californian Hotel & Spa are four-diamond hotels while Disney's Paradise Pier Hotel is a AAA-rated three-diamond hotel.
In order to receive a four-diamond rating Disney must spend at least $225,000 per guest room including $30,000 in furniture, fixtures, and equipment.