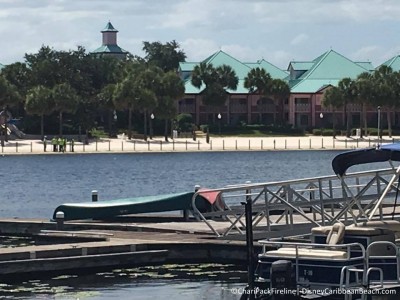 Following the fatal alligator attack earlier this month at Disney's Grand Floridian Resort and Spa, Disney has put up fences along the shorelines at several resorts including the Grand Floridian, Disney's Polynesian Village Resort, and Disney's Caribbean Beach Resort.
Other resorts with beaches – including Disney's Contemporary Resort and Disney's Yacht and Beach Club Resorts – will also likely have fencing installed at the shoreline.
In addition to the fences (which look to be permanent) Disney has also put up signs warning guests to stay out of the water due to alligators and snakes in the area.
Prior to the alligator attack all beaches at Walt Disney World featured "no swimming" signs but did not warn of native wildlife in the area.
Most watercraft activity has resumed on Bay Lake, the Seven Seas Lagoon, and other bodies of water at the resorts.
What do you think about the new waterfront fences at the Walt Disney World beaches? Leave a comment and let us know.