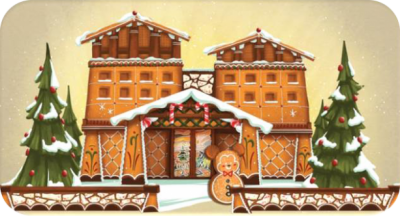 The hotels at Walt Disney World aren't the only spots to find incredible gingerbread displays.
Disney's Grand Californian Hotel at the Disneyland Resort is getting an all-new gingerbread house this year. The display is set to open November 27 – Thanksgiving Day!
This new gingerbread house was created by a team of 25 engineers, bakers, and artists and it took 1,400 hours to bake the edible portions of the house. The gingerbread house is 7 feet tall and 12 feet wide.
The ingredients for this very large gingerbread house include:
More than 500 pounds of gingerbread
60 gallons of frosting and icing
100 pounds of isomalt sugar
50 pounds of granulated sugar
50 pounds of powdered sugar
2 gallons of egg whites
1 quart of lemon juice
Guests visiting the Grand Californian to see the display can also purchase gingerbread shingles, cookie decorating kits, and gingerbread house kits.