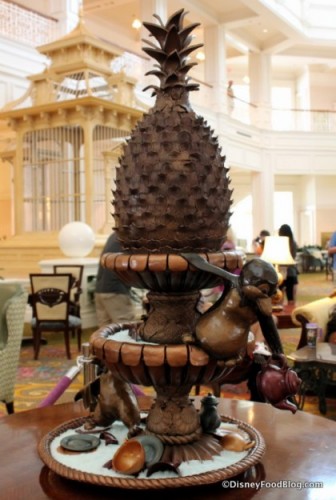 If you're visiting Walt Disney World Resort this weekend you'll want to take a few minutes to swing by Disney's Grand Floridian Resort & Spa to check out their annual Easter Egg display.
The pastry chefs at the Grand Floridian have created this handmade chocolate Easter eggs each for the past 19 years – but guests have only been able to see them on display for the last four years! (Who knew?)
The eggs are created with edible ingredients including chocolate, fondant, sugar, royal icing, colored cocoa powder, and sculpted sugar. Each egg weighs between 9 and 12 pounds and they stand between 16 and 20 inches tall.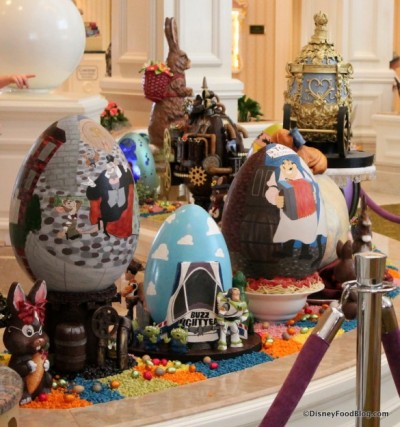 This year's eggs include designs inspired by the new live-action Cinderella and the classic animated Cinderella, Toy Story, the dogs of Disney, and more. If you want to see more of the eggs visit the Disney Food Blog and check out their post!
The Grand Floridian Easter Egg display will be up until April 10.
Thanks to the Disney Food Blog for use of their photos.