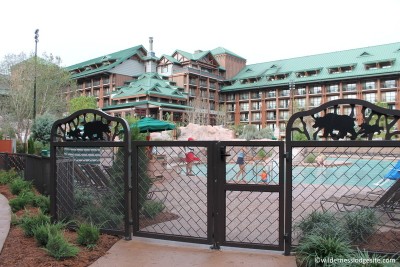 We have exciting news to report! The Silver Creek Springs Pool at Disney's Wilderness Lodge has reopened after closing in September for a refurbishment!
The biggest change we're seeing at the pool is the addition of a fence around the area. The new fence features a mama bear and her cub on the gates.
We've seen gates at several other Walt Disney World Resort pools, most notably at the Art of Animation and Disney's Grand Floridian. We're expecting to see a gate at the updated pool at Disney's Polynesian Village too!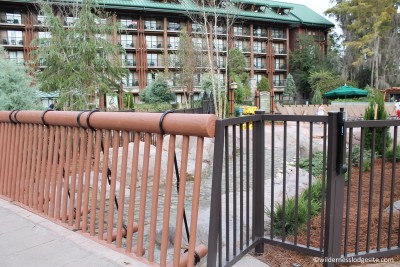 While other fences around pools on property require the use of a MagicBand to gain access to the pools, we're hearing that there is no scanner at the Wilderness Lodge pool. But the fence will likely mean that the pool can remain open for 24 hours a day.
Another item of interest that we noticed at the Wilderness Lodge pool was a small construction site that looks like it might be a new splash zone area for the kids. We don't have any official word on it, but take a look at the photo and see what you think: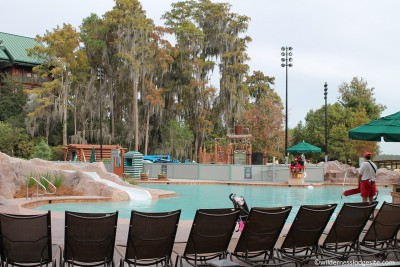 The Silver Creek Springs Pool looks great and the addition of the fence and gates adds a little more security to the pool area too. What do you think about the fence? Let us know in the comments.
Many thanks to our friends at the wildernesslodgesite.com for use of their photos!