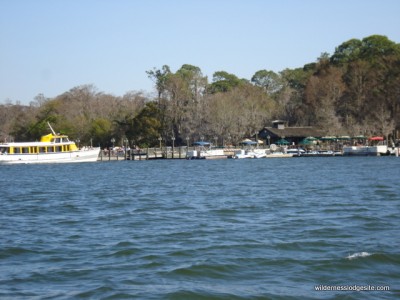 In the wake of last month's fatal alligator attack at Disney's Grand Floridian Resort and Spa, Disney World has erected "No Fishing" signs at several resorts on property.
According to reports there are 'No Fishing' signs posted at Saratoga Springs Resort and Spa, Fort Wilderness, and Old Key West Resort.
Essentially, guests are forbidden to fish on their own at Disney World now. The only permissible fishing is part of a guided fishing excursion.
Disney has also installed fences along the shoreline at several hotels including the Grand Floridan, Disney's Polynesian Village, and Caribbean Beach Resort.
And, references to crocodiles and/or alligators has been removed from several attractions and entertainment options including the Jungle Cruise and Mickey's Royal Friendship Faire. In that live show, Louis the trumpet-playing alligator from The Princess and the Frog was removed from the show's lineup.